Nature Finance – the Next Wave was held on October 5th in Geneva at Building Bridges Week 2022. The event showcased projects, innovations, and pathways to increase nature's place in addressing the world's sustainable development challenges.
The event formally launched NatureFinance as a Geneva-based collaborative hub of excellence that is placing nature at the heart of global finance to achieve nature positive and equitable outcomes.
In his opening remarks, Simon Zadek, NatureFinance's Executive Director, discussed the ubiquitousness of nature and addressed the changes needed in some of the key areas in which NatureFinance is working:
"Nature-finance isn't about something narrow called nature or called finance. Nature is the thing that makes it all work; it's just that we haven't counted it in the past. In the area of sovereign debt, how do we ensure that nature capital is really embedded into sovereign debt markets?
Nature crimes cost the global economy $218 billion annually and is the fourth largest source of illicit debt in the world. How do we get the anti-money laundering community thinking about how the investment community can spot where those nature crimes are in their value chains and start to clear them out?"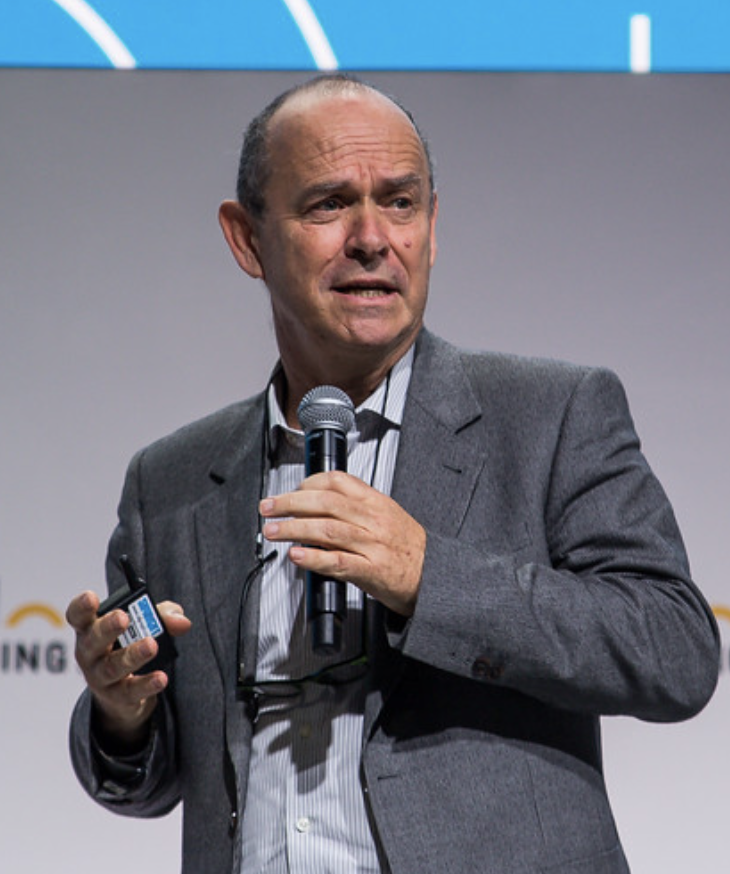 Speaking from her home base in Australia, Katrina Donaghy, Co-Founder and CEO of Civic Ledger, provided an example of how technology can create better governance of water markets.
"Water markets have historically been complicated economic policy instruments to implement. We need to move water markets from centrally governed markets, designed by governments and regulators, that control the predictability of the way the market operates, to a decentralised governance model where we design water markets with their participants at the center, and with control over their data. We call this decentralised community water exchanges."

KATRINA DONAGHY, CEO, CIVIC LEDGER
The discussion shifted to the question: is full alignment of finance with nature positive outcomes realistic? Patrick Odier, Chair SFG and SSF, posited that efforts over the past years have already laid the groundwork.

"We all know that climate and nature are intimately linked. But finance, climate and nature are also already intimately linked simply by the fact that, if we all agree about net zero commitments and objectives, this means that some of the solutions that will be needed, particularly those in bridging the last gap of the net zero commitment, will have precisely to do with utilising nature-based solutions."

PATRICK ODIER, CHAIR, SUSTAINABLE FINANCE GENEVA & SUSTAINABLE SWISS FINANCE
As CEO of Earthshot Prize, Hannah Jones is well-positioned to speak to what she refers to as the tsunami of innovations addressing the challenges facing our oceans, waste, clean air, and climate change, among others, and the enabling environment needed to bring them to scale.
"We don't have an innovation problem; we have a scale problem. What we need to do is connect the innovative solutions with the right blended capital and right kind of support. We need to break some rules, and make new rules, that bring innovation and financial communities together and enable an innovation pipeline to go faster and reduce the friction of what it takes to go from an idea in a garage to a working prototype to being scaled and replicated around the world."

HANNAH JONES, CEO, THE EARTHSHOT PRIZE
Neidinha Bandeira, Co-founder, Kandidé Ethno-Environmental Defense Association, brought the audience to their feet, as she shared her lived experience of the violence facing the Amazon rainforest and its custodian inhabitants and challenged attendees to consider some of the viable changes that can support the global south.

"We came here to tell you that investing in the standing forest is a smart business move. How can we draw your attention to and investment into the social bioeconomy of the Amazon, Central Africa and Southeast Asia? Towards, agroforestry projects, restoration opportunities, biodiversity mapping, nature credits?"

NEIDINHA BANDEIRA, KANINDE ETHNO-ENVIRONMENTAL DEFENSE ORGANISATION
Co-moderator Dr. Vian Sharif, CEO of NatureAlpha led the discussion on new ways to engage finance and shape markets that deliver nature positive, net zero, and equitable outcomes.

Emeryc Kpenou, Partner, SouthBridge, spoke to Africa's unique opportunities as well as the importance of full stakeholder engagement for the success of nature focused initiatives.
"Nature based solutions have become an important topic in Africa because we have carbon credits which are in demand in the West by a lot of companies to offset their greenhouse gas emissions. But in developing carbon credit solutions, we need to make sure that the local communities are participating in the work, the help, and the engagement. If not, there is very little chance that the project will see the light."

EMERYC KPENOU, PARTNER, SOUTHBRIDGE
Nakul Saran, a Member of the Taskforce on Nature Markets, is a firm believer in technology as an enabling force, but also cautioned of the need to consider the ripple effects such technologies can exert on existing industry sectors.
"The fifth industrial revolution that is needed is the merging of technology with nature, for example, lab grown materials to reduce the pressure on natural environments and natural ecosystems. But these innovations raise their own questions around equity. In the fashion industry, what happens to the millions of cotton farmers off the backs of whom the fashion industry was built? We need to think of just transitions that are also going to be critically important when we think of technology as an enabler."

NAKUL SARAN, MEMBER, TASKFORCE ON NATURE MARKETS
As Co-Chair of the Taskforce on Nature-related Financial Disclosure (TNFD), Elizabeth Maruma Mrema, Executive Secretary, UNCBD, echoed the central role of TNFD's work in helping markets achieve their nature positive goals.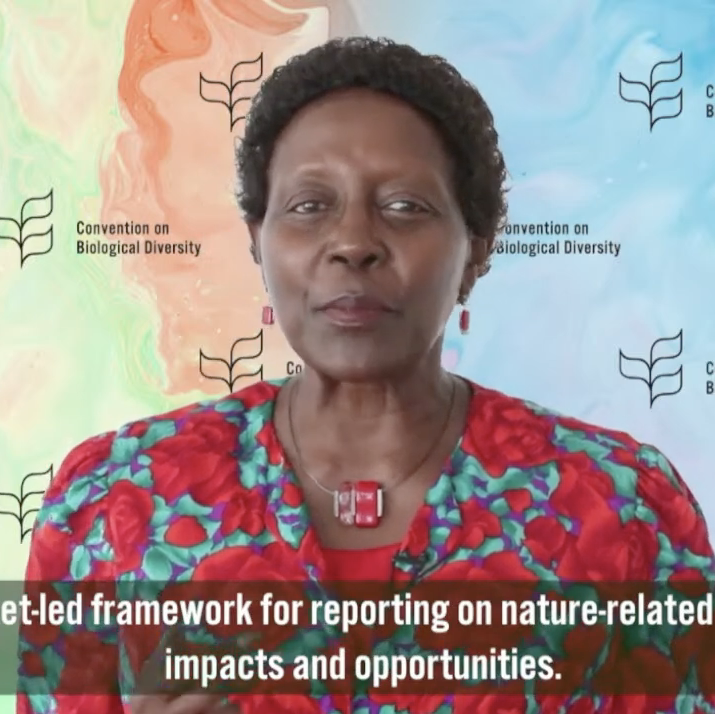 "The TNFD has progressed in developing a global, science-based, market-led framework for reporting on nature-related risks, impacts, and opportunities. This will provide a consistent approach for measuring, assessing, reporting on, and managing nature-related risks, impacts, and opportunities."
ELIZABETH MARUMA MREMA, EXECUTIVE SECRETARY, UNCBD, CO-CHAIR OF THE TASKFORCE ON NATURE-RELATED FINANCIAL DISCLOSURE
Few people have played as important a role in the establishment of NatureFinance as Andre Hoffmann, Vice Chairman, Roche Holding and President of the MAVA Foundation, whose funding was critical to the establishment of Finance for Biodiversity (NatureFinance's previous incarnation) and now NatureFinance.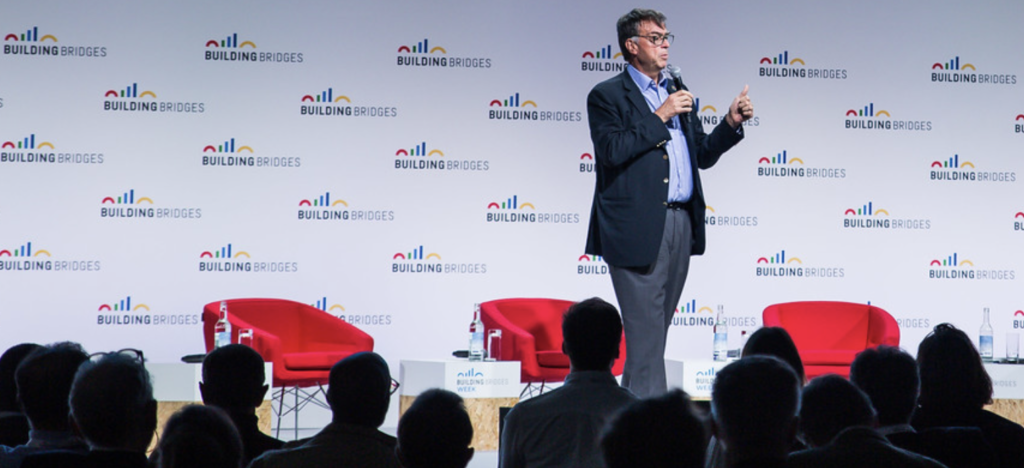 "We are changing the rules of the game. If we do not combine the worlds of value creation and the worlds of protecting our environment, our planet, we will not be able to move away from the polluting and extracting industries model we have to the regenerative model that we need. Geneva is a nexus of private and public investments, national organisations, NGOs and there are not many places better suited for this sort of initiative."

ANDRE HOFFMANN, VICE CHAIR, ROCHE HOLDIN, PRESIDENT, MAVA FOUNDATION
The unique opportunities of Swiss financial and innovation ecosystems were instrumental in selecting Geneva for NatureFinance's headquarters, a sentiment echoed by Fabienne Fischer, Geneva State Councillor as well as Christoph Baumann, Envoy of the State Secretary for Sustainable
Finance, Swiss Federal Department of Finance.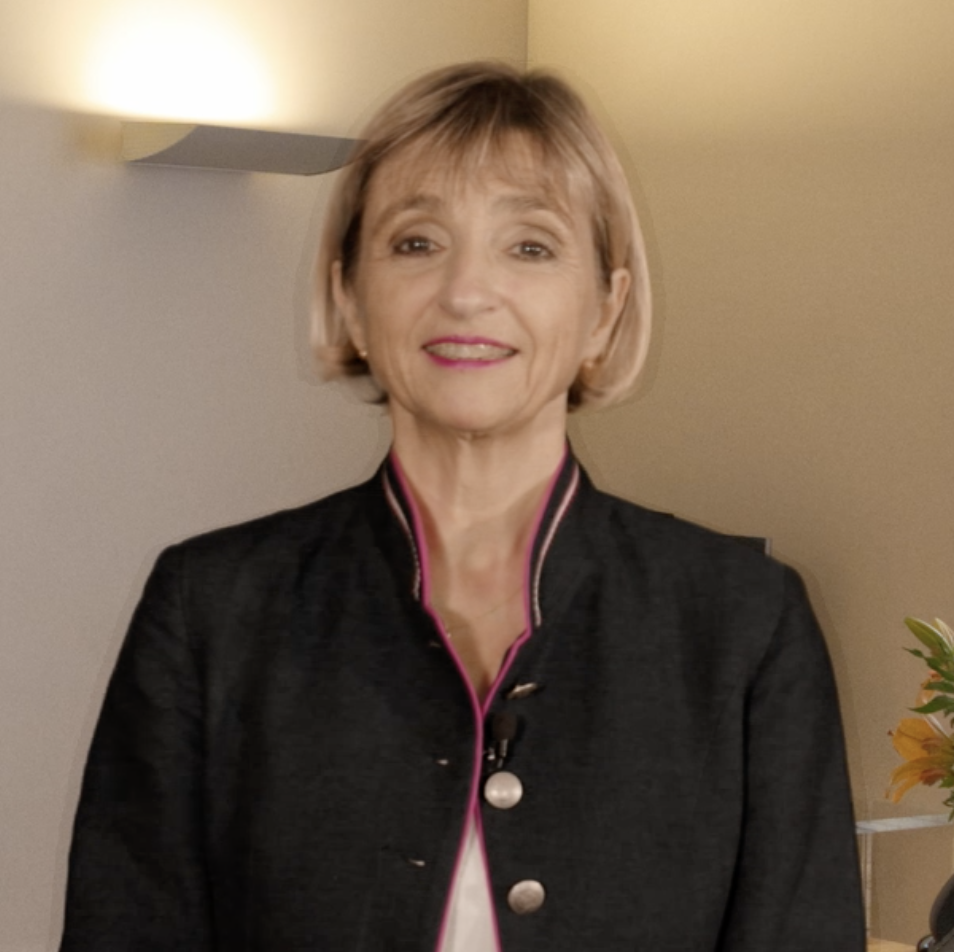 "How do we align the financial system with net zero, nature positive and equitable outcomes at a much faster pace? This is the key question. To contribute to our response, the Canton is happy to welcome NatureFince as a new and important part of Geneva's sustainable finance ecosystem."
FABIENNE FISCHER, GENEVA STATE COUNCILLOR
"With International Geneva, Switzerland is home to a unique ecosystem of institutions able to bridge the gap between nature and finance to address nature-related risks and opportunities. We, therefore, welcome the launch of NatureFinance and support its ambitions"
CHRISTOPH BAUMANN, ENVOY OF THE STATE SECRETARY FOR SUSTAINABLE FINANCE, SWITZERLAND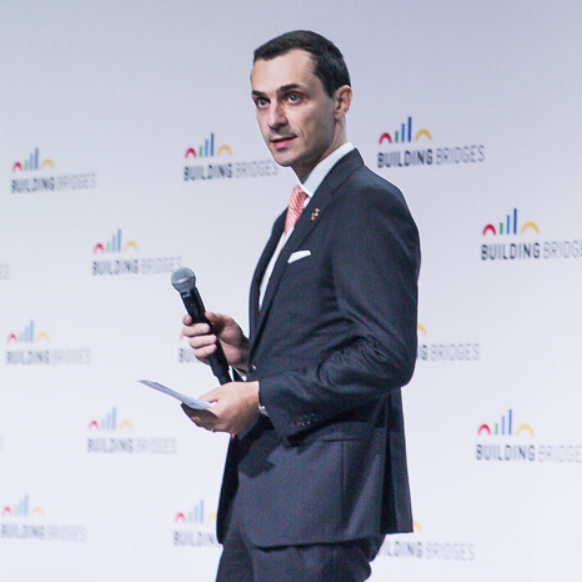 Capturing the day's discussions, and the goals of the dynamic transition needed to place nature at the heart of global finance, Simon Zadek said: