The event brought together Indigenous Peoples and Local Communities' (IPLC) representatives from 46 of 54 African countries. Building on the Kigali Call to Action, the Congress articulated a rights-based, people-centred conservation strategy for the African continent and pointed to the urgent need to include Indigenous Peoples and Local Communities' (IPLC) as nature custodians in key decision making to achieve more inclusive, equitable, and rights-based governance and conservation across the continent.
The congress – as the first of its kind where IPLCs directly contributing to setting the agenda – provided a platform for IPLCs to be recognised across a national and international arena.
IPLC representatives recognised the importance of a collective voice and vision to advance conservation and climate action on the continent.
A consensus emerged on community-led conservation and the need of channeling financing and setting up policies to support IPLC livelihoods as nature custodians – including on key issues such as human-wildlife conflict (HWC).
Rights and Resources Initiative (RRI) presented initial findings of a study on community-led conservation efforts, underscoring the critical role of IPLCs and Global South countries to achieve the global biodiversity agenda
Consensus was reached on the need for more accessible global frameworks, such as the Kunming-Montreal Global Biodiversity Framework, as well as greater access to institutions intended to drive conservation and climate action to uphold IPLC rights.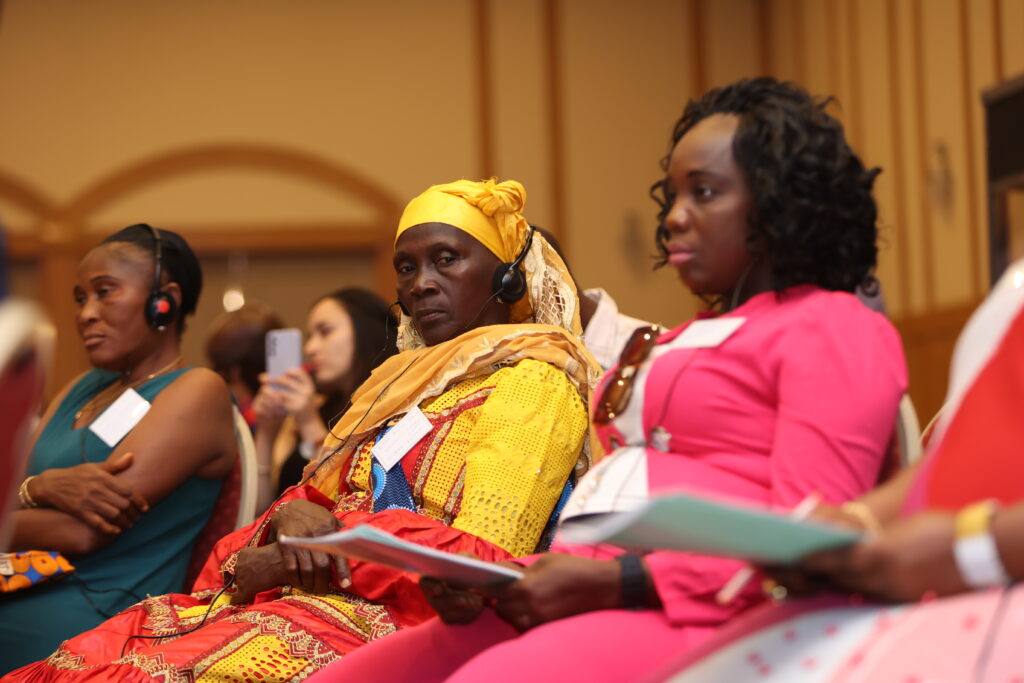 ---
NatureFinance participated in two panels, one on IPLC understandings of international global conventions and the other on coordination and partnership to support community conservation. In an effort to increasingly tap into IPLC's traditional knowledge and rightly acknowledge and reward IPLC's conservation efforts as nature custodians, the sessions highlighted the need to:
Ensure more sustainable financing and trade pathways for IPLCs to be able to directly access resources for driving their conservation and climate agenda.
Work with governments for proper recognition of IPLCs and their rights, including land tenure and ownership. 
 

Reform international and national regulatory and policy frameworks to ensure equitable benefits sharing mechanisms are put in place.
Work towards solutions to HWC including ensuring safer and greater access for local communities to buffer zones in conflict-prone areas.
Address national and transboundary transhumance and integrating pastoral needs in conversation practices.
NatureFinance also held a side event on the opportunity for IPLCs in Africa to play a market shaper role in emerging biodiversity credit markets emphasising that the latter would fail if we do not work with nature's custodians.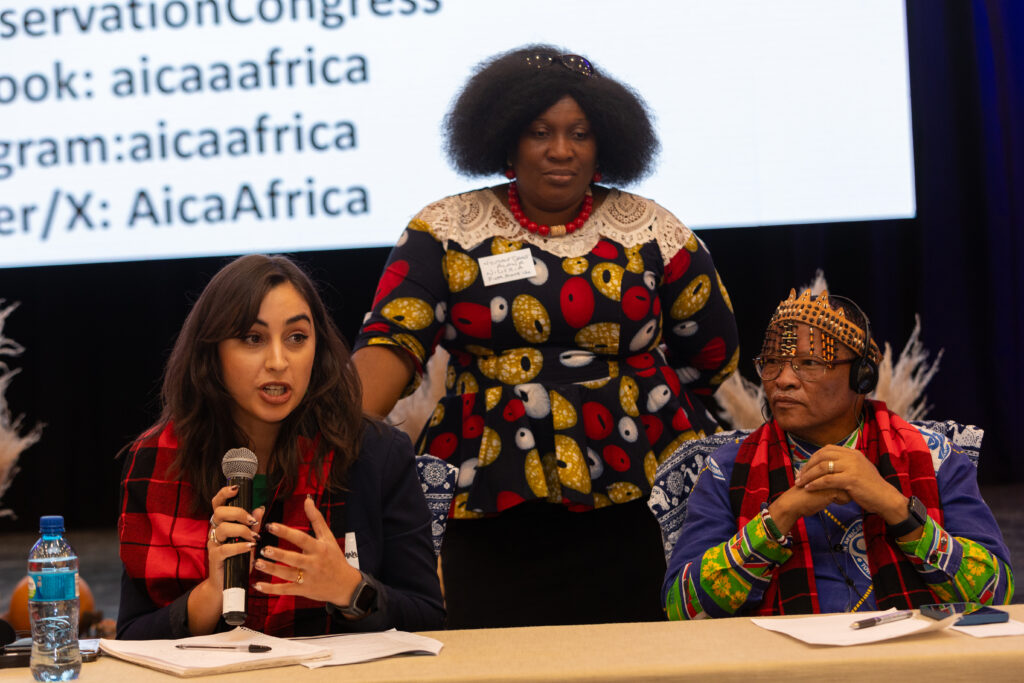 *Photos by Matthew Sky Angula and Le Roux van Schalkwyk, Venture Media for Rights and Resources Initiative (RRI).
Discover more about IPLCs involvement in emerging biocredits projects and help us expand our map. Find out more here.  
Press Release: Indigenous Peoples and local communities formalise a pan-African Alliance for Community Conservation. Read more here.