Building Bridges was held on October 2-5th, 2023 in Geneva. The Summit convened over 65 ground-breaking, expert-led discussions around aligning finance with sustainability.
Over 700 participants attended the Building Bridges high-level Summit, with NatureFinance showcasing tools and pathways to align finance with nature, climate and equity in a context of growing geopolitical fragmentation.
The Taskforce on Nature-related Financial Disclosures (TNFD) had its E.U. launch of new essential guidance, a key tool for investors and institutions to assess nature-related impacts of their activities.
NatureFinance and partners explored alignment tools for corporate and financial sectors by announcing the piloting of JGP Crédito as well as SEED, the world's most sophisticated biodiversity measurement tool.
The Summit saw a call for new, sustainable WTO trade rules, with a key emphasis on the need for rectified co-responsibilities between the Global North and Global South.
Increased bilateral cooperation between Swiss financial players and Brazilian actors to advance a nature crime-free gold value chain.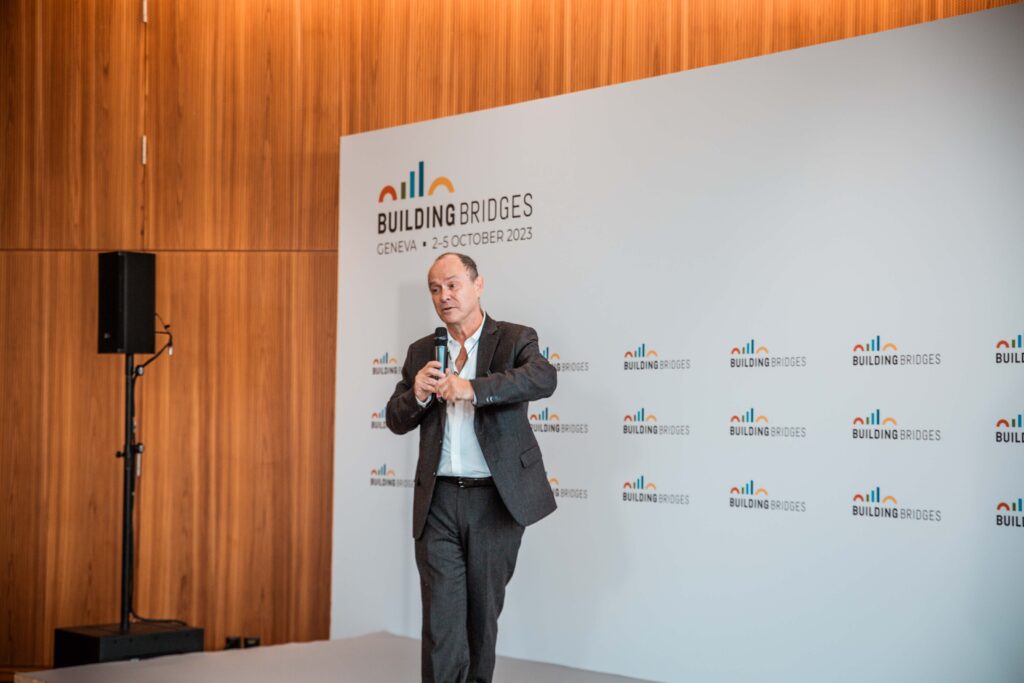 ---
EVENT 1 – Tools for a Nature Positive Transition: Aligning Finance with Global Biodiversity Framework
This solution-oriented event highlighted main lessons learned from recent pilots of NatureFinance' Alignment Tool and discussed the transformational impact technology can have in unlocking challenges, including achieving fuller transparency in value chains.
Partners included: NatureAlpha, NatureFinance, SEED, TNFD, WWF.
JGP Crédito's Pilot program of the Alignment Tool showcased the pre-uplift nature alignment score of its agrobusiness fund to have increased by 3.5 points.
SEED Biodiversity Index announced that it is building the piloting of this tool into some of NatureFinance's alignment pilots in major biodiverse countries in Africa.
NatureAlpha geospatial data work showcased the way in which data-driven tools are unlocking opportunities for alignment of financial institutions.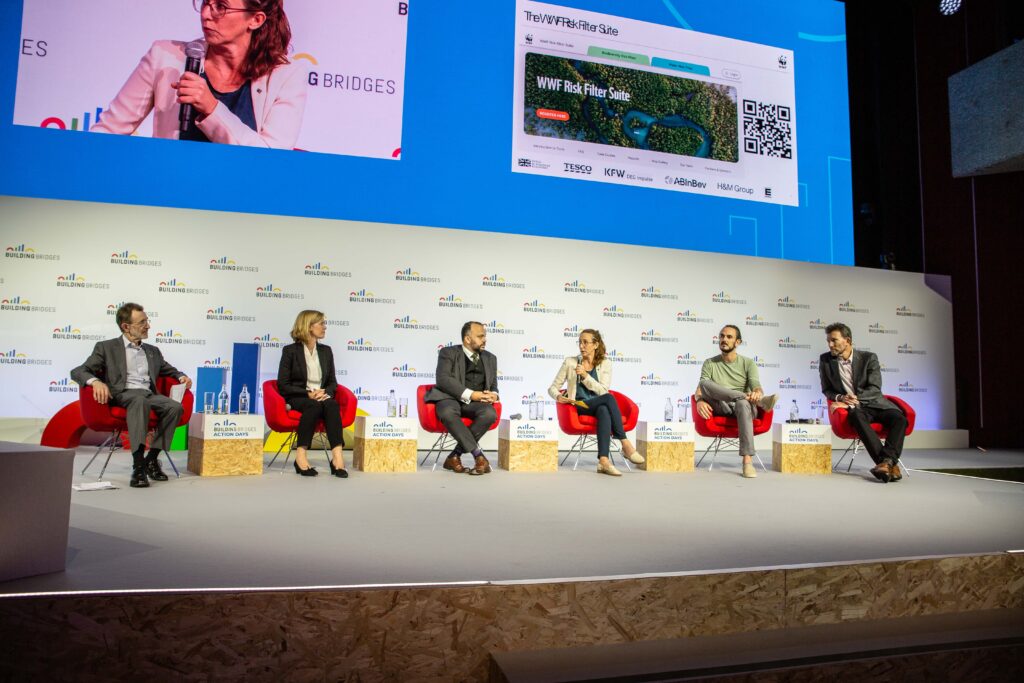 Click here for our Alignment Tool page.
---
EVENT 2 – What's Next for Nature Markets?
"What's next for Nature Markets" – hosted by the Taskforce On Nature Markets – brought together market stakeholders to weigh in and debate the fast-changing future of nature market governance as well as competing views from the financial sector, conservation and local community representatives.
Partners included: NatureFinance, Terrasos and Pollination.
The Taskforce landmark recommendations, recently released in the wings of the Amazon Summit, set the tone for three dynamic and provocative debates on nature credit markets, food system governance and the role of central banks.
Discussion around the shifting geopolitics in the African continent and the unprecedented upswell of nature markets was a central topic which saw the engagement of audience and panelists.
Panelists and the audience reinforced the need to scale up nature finance between the Global North and the Global South.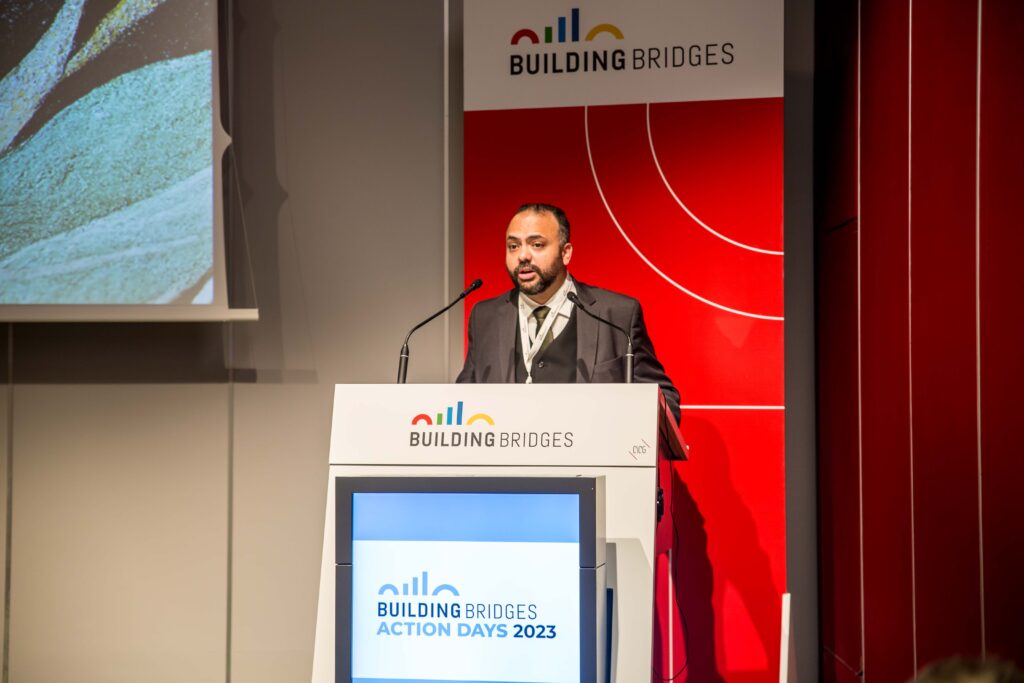 "We need to discuss the role of the current bridges that we have built for generations and which are not working for nature. We must stop double standards: if the Global North is ready to invest on [the Global South]'s commodities and infrastructures – […] why not invest in rectified impacts on our nature? […] We need to start talking about blended finance as a common language between the Global North & Global South."
– José Pugas, Head of Responsible Investments and Engagement at JGP Asset Management.
---
EVENT 3 – Increasing Bilateral Cooperation between Switzerland & Brazil: Cleaning Up the Gold Value Chain
Gold is a critical mineral in the Brazilian economy: approximately 70% of Brazilian exports to Switzerland are gold. Unfortunately, with roughly half of the country's production being illegal, gold is a main driver of deforestation, pollution and human rights abuses. NatureFinance brought together critical voices and experts from both countries to discuss and coordinate joint efforts and showcase innovative tools for a crime-free gold value chain.
Partners included: Instituto Igarapé in Brazil, IBRAM, NatureFinance, Sustainable Finance, De Pury Pictet Turrettini.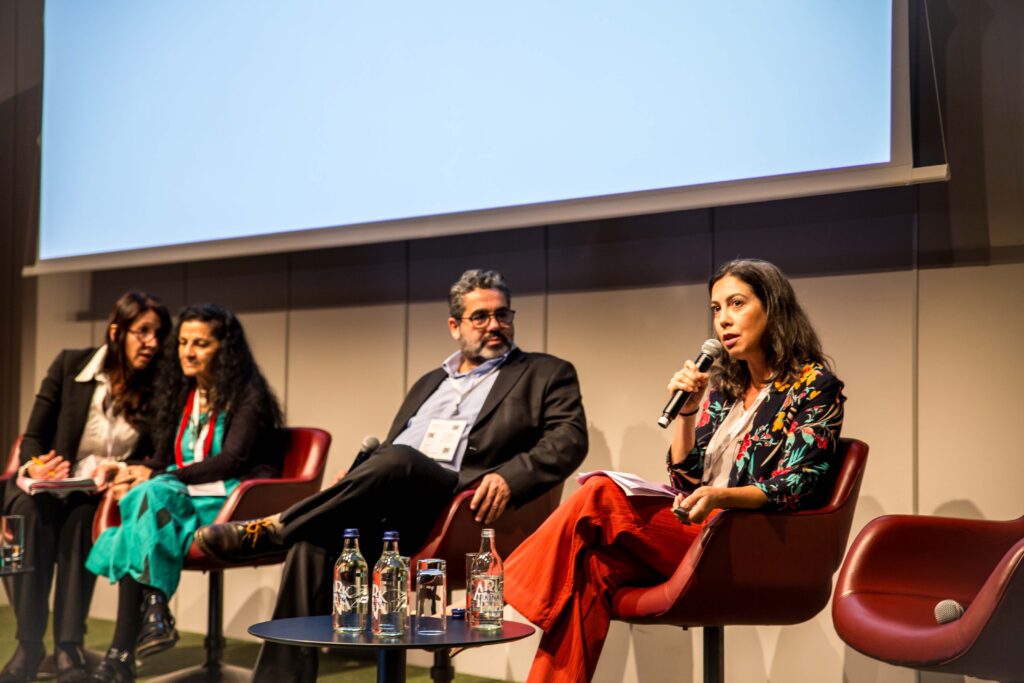 Presentation of Brazilian-developed technologies – such as the Responsible Gold Purchasing Procedure (PCRO) – to eliminate illegal gold from its production and trade alongside Swiss-led initiatives such as the Swiss Better Gold (SBG) fund which supports Brazil's efforts.
President of Ibram, Brazil's mining association, took a clear stance against "garimpo" – illegal gold mining and blood gold – by presenting a series of actions taken to increase traceability.
Indigenist activist Neidinha Bandeira delivered a powerful speech calling on financial actors to ensure more sustainable and fair investments that safeguard forest communities and Indigenous peoples and land.
"I have returned to Geneva because I believe that we can work together to achieve a just future. I repeat my words: we need to ensure that your money is at the service of our future, not against it."
– Neidinha Bandeira, Co-founder of Kandidé Ethno-Environmental Defense Association.