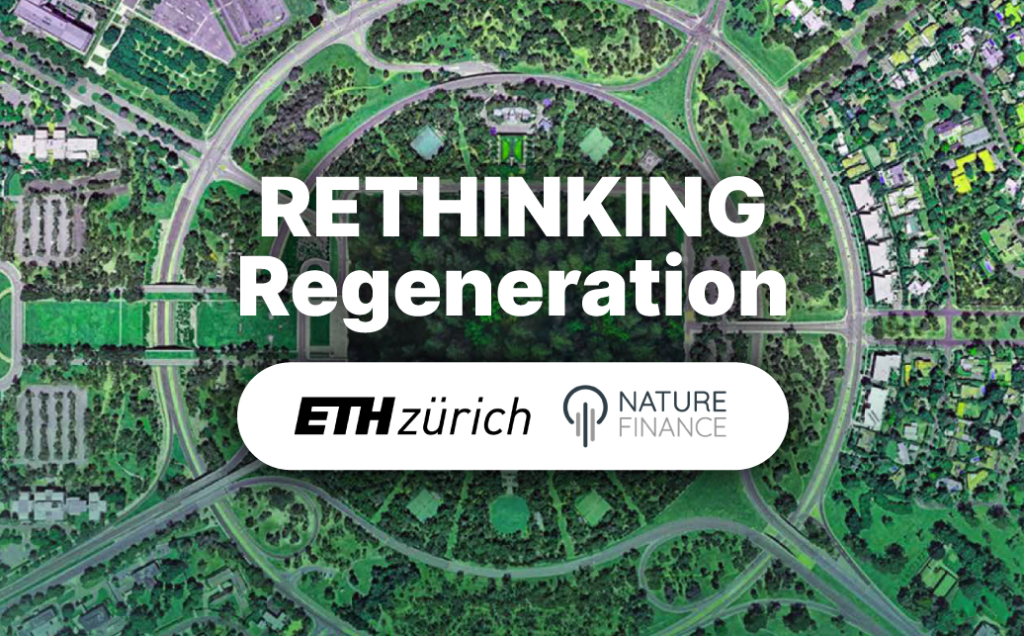 NatureFinance and ETH Zurich are co-hosting an event, 'Rethinking Regeneration' on the sidelines of the World Economic Forum 2023 Annual Meeting in Davos. Join us for a session that will explore ecosystem-regeneration, nature-based solutions and nature-related finance as tools to reset the relationship between us, our global economy, and nature.
Our global economy is entirely dependent upon natural systems. These systems are increasingly at risk around the world and are recognised as not being healthy enough to continue to support us.
Nature-based solutions protect the natural ecosystems that benefit people, contribute to tackling climate change and protect biodiversity. They offer an opportunity to ensure a nature positive future by providing essential services such as carbon storage, ensuring food and water supplies and by acting as a buffer against the impacts of a warming world. Market and governance innovations are being built and deployed to scale these solutions and accelerate the alignment of global financial flows with equitable nature positive outcomes.
Wednesday, 18 January 2023, 17.30-18.30 CET
Venue: Künzli Holz, Dischmastrasse 65, 7260 Davos
SPEAKERS: