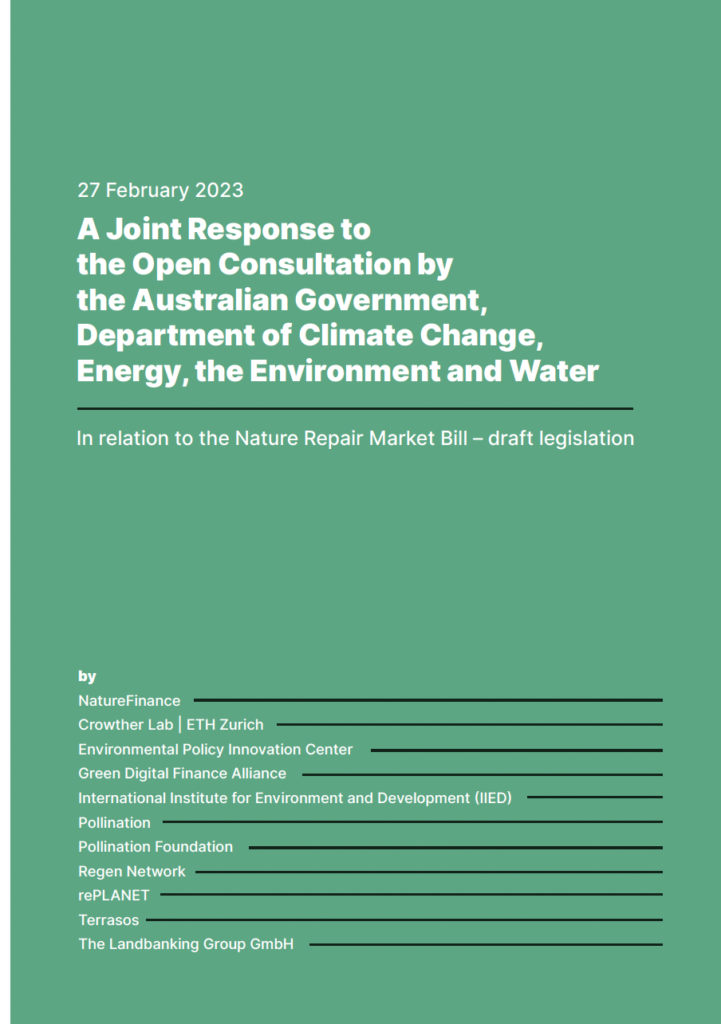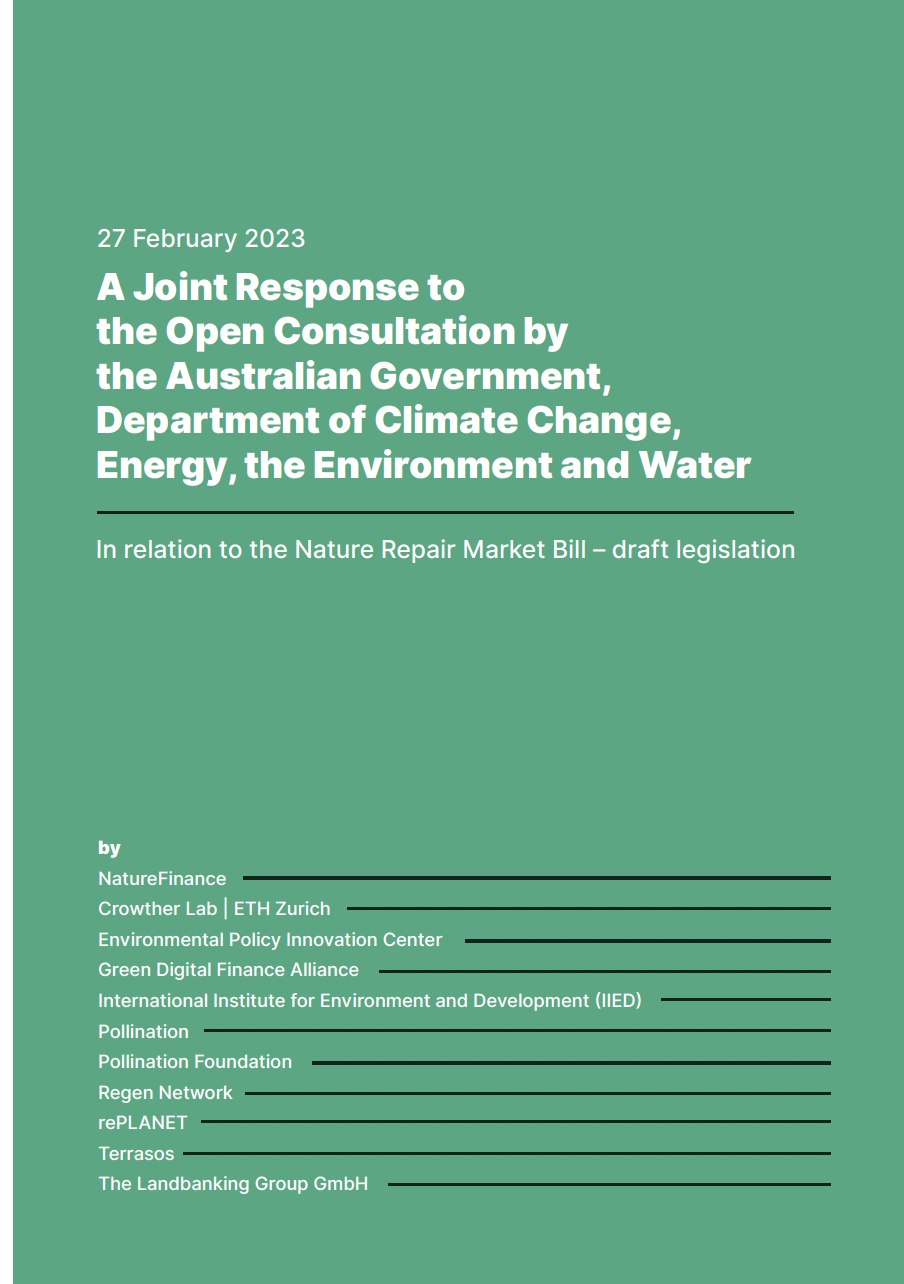 Encouraged by Australia´s leadership on advancing a first-of-its-kind, voluntary initiative to dedicate diverse resource mobilisation for biodiversity, NatureFinance has coordinated a collective response to the government's Nature Repair Market Bill. 
Submitted by:
NatureFinance, Crowther Lab | ETH Zurich, Environmental Policy Innovation Center, Green Digital Finance Alliance, International Institute for Environment and Development (IIED), Pollination, Pollination Foundation, Regen Network, rePLANET, Terrasos and The Landbanking Group GmbH
Our key suggestions are organized into 5 areas of focus:
We advise that equitable nature positive outcomes be defined as an indivisible public purpose of biodiversity certificates.
We propose that projects would benefit from verified per-unit enhancement and/or protection of biodiversity, based on a stepwise approach to encourage investment.
We strongly urge that Indigenous peoples, local communities and stewards of nature participate in the entire process. 
We highlight the need for the government to consider additional policies to stimulate demand, locally and internationally.
We stipulate the need to maximise transparency, data access and data sharing to cultivate public trust and confidence. 
We welcome comments on this submission. Please email Dorothée Herr at dorothee.herr@naturefinance.net