Managing Risks and Opportunities at the Nature-Climate Nexus.
NatureFinance (formerly Finance for Biodiversity) has published a first-of-a-kind integrated transition framework that can be used by Financial Institutions (FIs) to manage risks and opportunities in their transition to a net-zero and nature positive world.
F4B's integrated transition framework offers practical steps for FIs to bring their strategies for climate and nature together in an integrated way – and through a financial lens – so they can account for, and respond to, the material interactions between climate and nature.
The launch of F4B's framework comes ahead of a first version of the Taskforce on Nature-related Financial Disclosures' (TNFD) framework, expected in early 2022, which explicitly "seeks to employ an integrated approach".
38 pages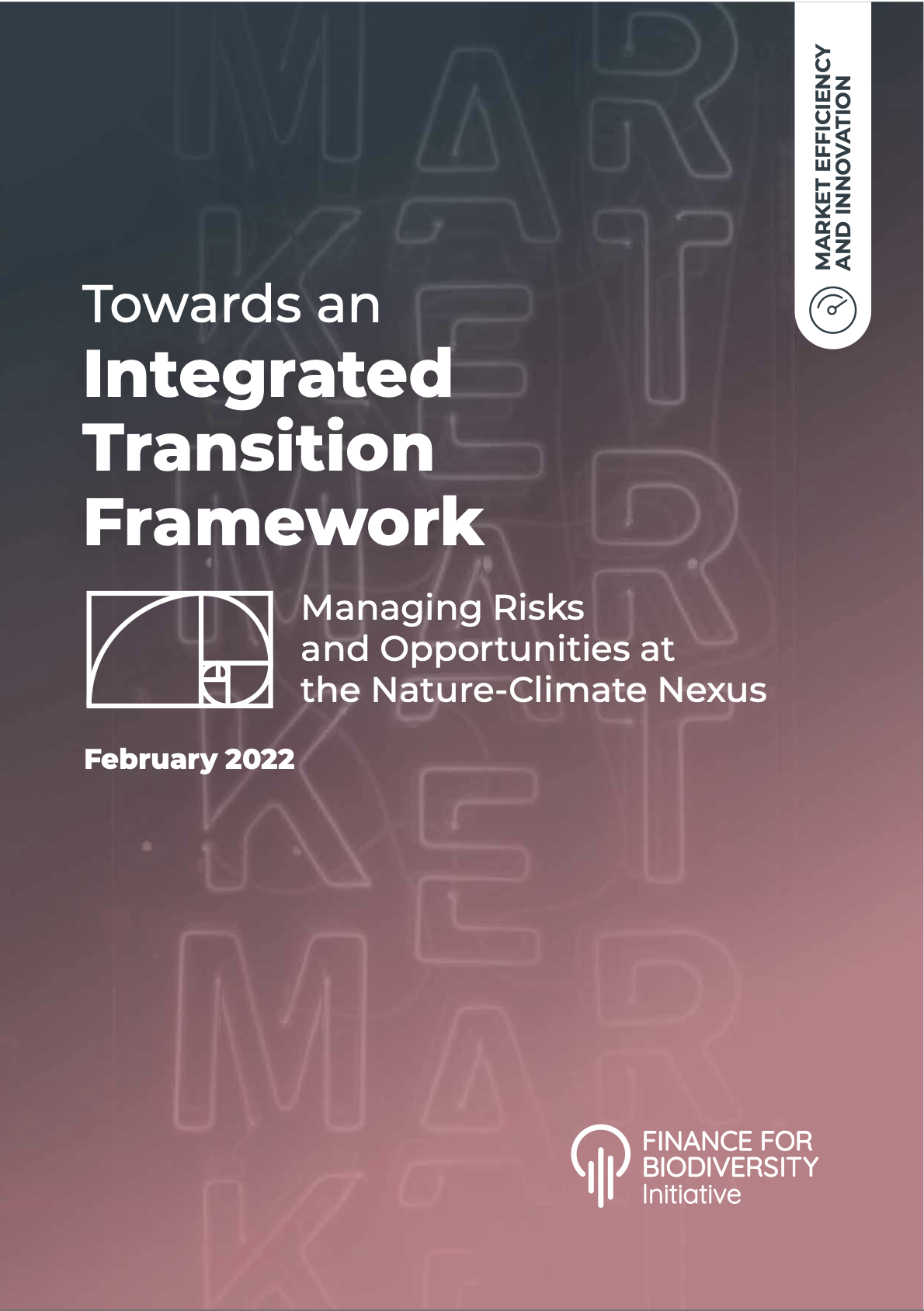 Download English