The Taskforce on Nature Markets has been established with the core objective being: 'To shape a new generation of purposeful nature markets that deliver nature positive and equitable outcomes.'
The Taskforce will engage with, crowd-in and connect active, aligned communities of practice through its remarkable leadership, drawn from policy, legal and governance, market, technology, civil society and indigenous communities. The Taskforce will advance an ambitious work programme that seeks to map existing and emerging approaches, build awareness of opportunities and risks, grow a community of practitioners, encourage innovation, advance supportive governance arrangements, and initiate pathfinder initiatives to scale the implementation of recommended approaches and actions.
The Taskforce on Nature Market's initial white paper 'The Future of Nature Markets' covers challenges and opportunities associated with the emerging generation of nature markets and sets the scene for the upcoming work by the Taskforce.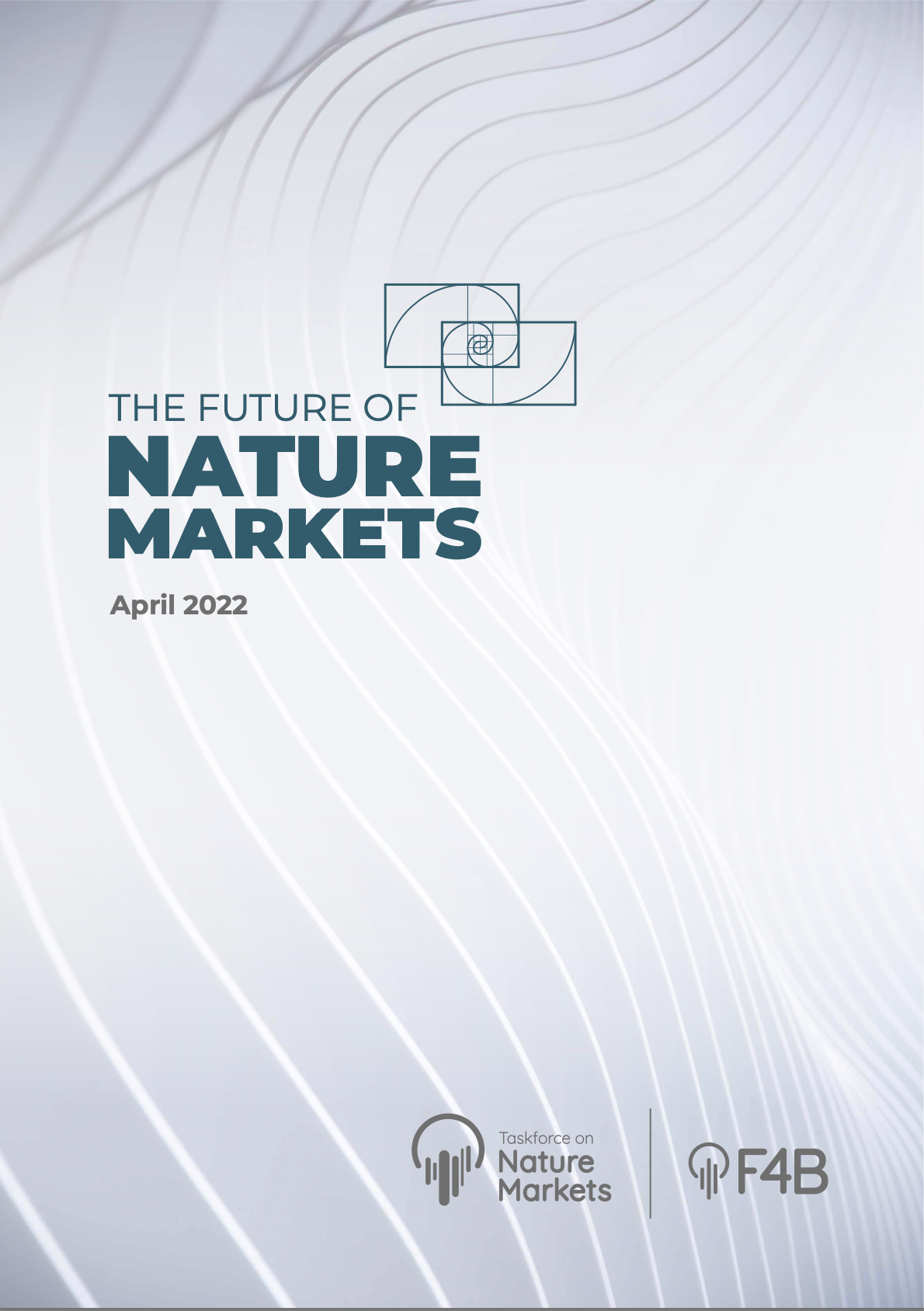 Download English