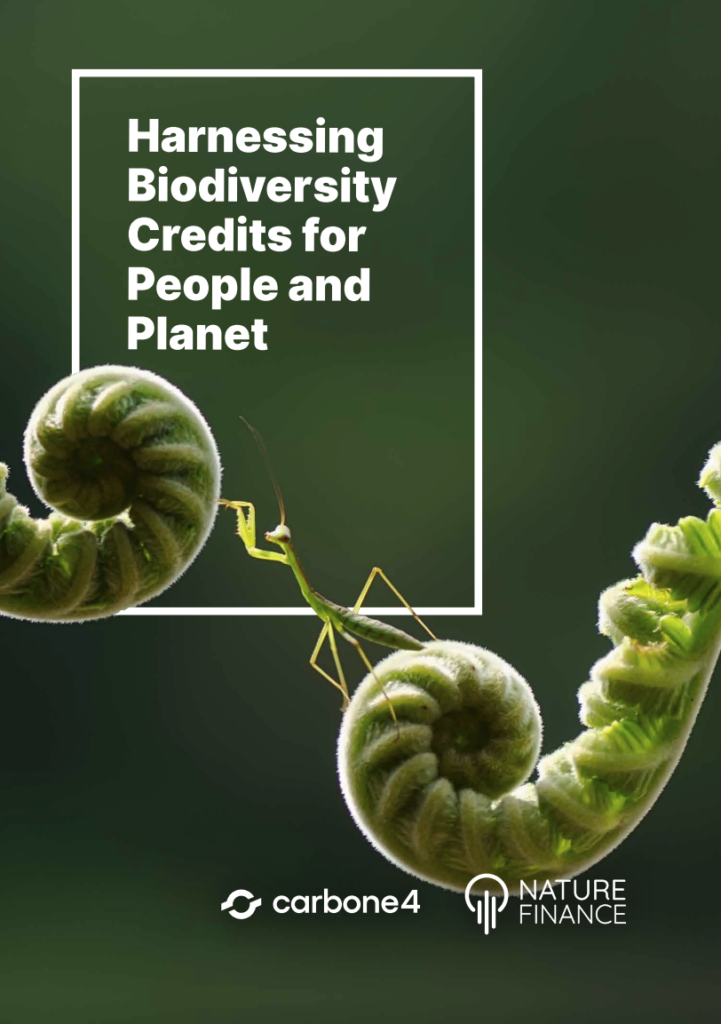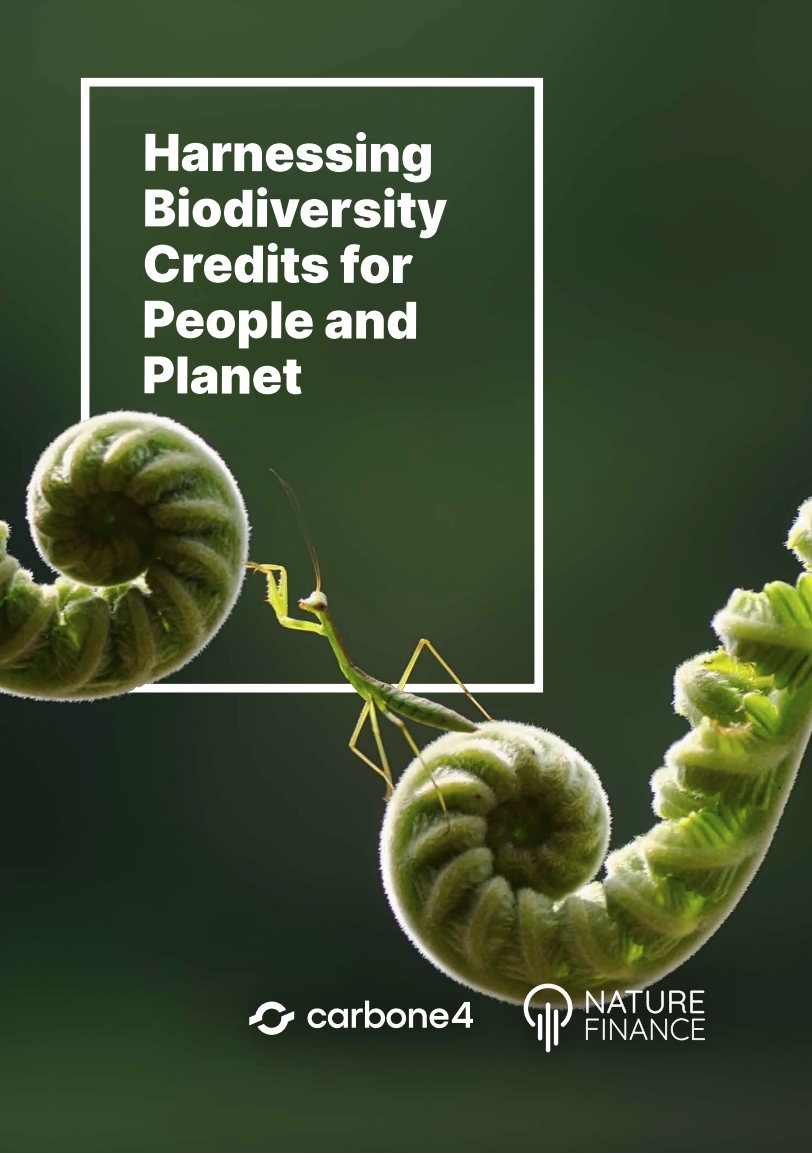 The next 18 months will be pivotal in the emergence and scaling up of biodiversity credit markets. To credibly deliver the equitable, nature positive outcomes needed, these markets must be designed with high-integrity principles now.
NatureFinance and Carbone4 have co-authored this paper 'Harnessing Biodiversity Credits for People and Planet', in collaboration with the Global Environment Facility (GEF), and at the request of the French Government.
The paper identifies 5 key design challenges in the development of high-integrity biodiversity markets and outlines a clear, sovereign-driven Global Roadmap towards overcoming these challenges.
The 5 design challenges are:
Providing credible, timely, and affordable measurement and monitoring of the state, improvement and/or maintenance of biodiversity
Scaling, sustained, and high-integrity demand for biodiversity credits and associated financing
Ensuring sufficient, high-integrity supply of credits offering nature positive outcomes
Securing adequate price and equitable distribution of rewards to project developers, sovereigns, and Indigenous Peoples and local communities
Establishing robust governance and broader, transparent institutional arrangements
At CBD COP15 last December the Kunming-Montreal Global Biodiversity Framework (GBF) recognised the contribution which innovative financial mechanisms for the conservation and restoration of nature, including biodiversity credits, can make to achieving its ambitious goals and targets.
Private sector interest in biodiversity finance is indisputably on the rise. With more than 1,100 businesses with USD 4.7 trillion in revenues signing a call to action at COP15 urging governments to adopt policies to reverse nature loss in this decade.
The launch of this paper and the announcement of the Global Roadmap (see further information on the Roadmap below), proposed by France and the UK at today's Paris Summit for a New Global Financing Pact, therefore come at a critical moment. 
Paper highlights
It is imperative that global financial flows are aligned with preserving and restoring biodiversity – at present, the global economy's depletion of nature is unsustainable.
Biodiversity credit markets are a potentially important mechanism for financing biodiversity (alongside other public and market-based financial instruments), particularly in encouraging businesses to value and invest in biodiversity.
To be credible, impactful, and ensure equitable outcomes for people and the planet, biodiversity credit markets must evolve in a high-integrity manner.
Overcoming these design challenges will require urgent collective leadership by ambitious countries. The Global Roadmap provides a strong basis to do this and to develop a clear way forward.
About the Global Roadmap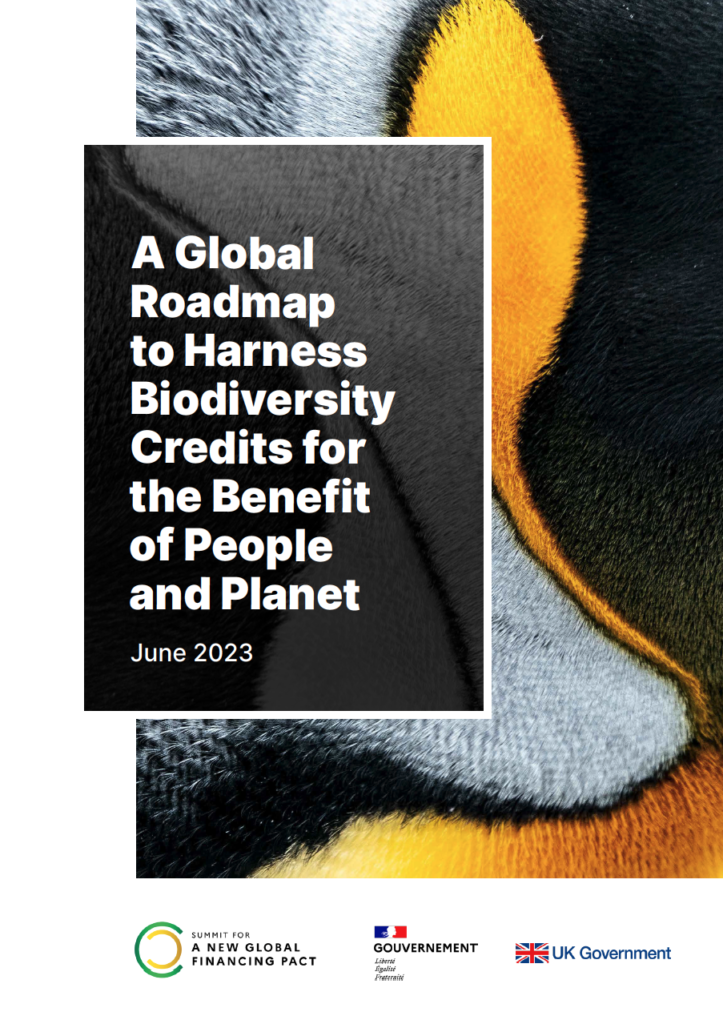 The UK-French Global Biodiversity Credits Roadmap and Advisory Panel have a core goal of crowding in new partners and innovative ideas as high-integrity biodiversity credit markets emerge, as well as increasing commitments from key public and private actors to co-develop equitable and impactful biodiversity credit markets at scale in the coming months and years.  
For more information about go to the press releases from the French and UK governments, or download the full PDF of the Roadmap for a closer look.
Contact and more information
For more information or to share comments on the paper, contact Dorothée Herr, Senior Associate at NatureFinance: dorothee.herr@naturefinance.net
For media and communications enquiries, contact Ceandra Faria, Communications Director at NatureFinance: ceandra.faria@naturefinance.net